A PowerPoint Quick Trick
I found myself needing to create some chart icons this week and I was without my trusty Adobe Illustrator.
I instead brought out PowerPoint and began drawing some up quickly. It was working fine until…
… I realised I needed a Chord Diagram…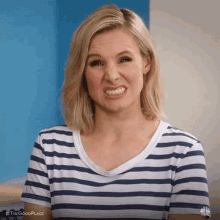 … how was I going to draw that?
I thought perhaps I could use an image of a chord diagram and recolour it. I searched for an SVG image of a chord diagram and imported in to PowerPoint.
I right-clicked on the SVG and saw there was a "Convert to Shape" option
Which converted the SVG into individual shapes. Wohoo!
I could now select a shape to recolor it…
Fabulous!!
Happy Vizzin'
/\___/\
|= ͡° ᆺ ͡°)=
\╭☞ \╭☞ MOST MAGIC!